Forklift Fork Caddy (His-flws-043)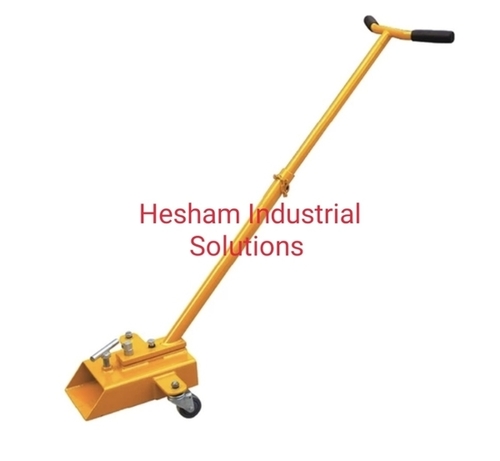 Forklift Fork Caddy (His-flws-043)
Product Description
The offered Forklift Fork Caddy (His-flws-043) is a manually driven tool that makes it very easier to move the heavy duty truck forks to different locations. It can also be used for the installation and removal of the forks on the vehicle. It is fixed with a set of swivel castor wheels that makes it suitable for dry as well as wet floors. The steering handle of this mechanical tool is provided with gripper for better gripping and hold over this industrial tool.
Forklift Fork Caddy
Transport fork truck forks easily and safely with our new Fork Caddy.
This caddy also allows the user to easily remove and install forks onto a fork truck.
The Fork Caddy has easy-grip handles and rolls smoothly on two swivel casters.
A fork tine lock secures the caddy onto the fork to keep it in place while transporting.
The comfort-grip handle pivots up to 180°to allow for easier mobility.
The Fork Caddy is lightweight and small enough for easy storage as well.